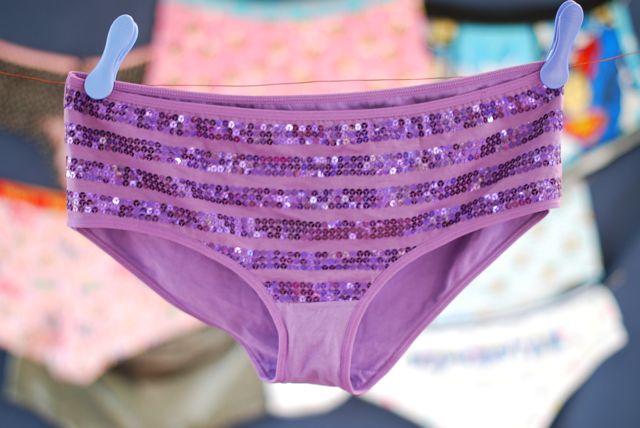 The FLEXIBLE pants
When she wears her flexible knickers, our GirlGeek has a plan B; she perseveres because there is a solution that she hasn't thought of yet; she sees those challenges or disasters as opportunities to do better (PURPLE SEQUINS – could be a bikini, hot pants, emergency hair band?!)
The thoughts in her head are….
DON'T PANIC!
I'm going to "Keep Calm and Carry On"
What could go wrong?
What could change? (My competitors? The tech?)
What is the first step to deal with crises?
Who will support me in a crisis?
(she knows her allies/sounding boards – they are non-judgemental)
Where is the nearest pub for when I need a break or to step back?
If I need a change of scene, where will I go?
How am I going to reflect on my business and my approach to know that things are working?
What alternatives are there to this approach?
What are the weak spots in my plan?(anticipation)
What do I do if the weak spots cause problems (flexibility)?
What other "eggs" are there in my basket?
What other baskets do I have?
If I change, what will my customers think?
Flexible