Enterprising women beware!
There are other knickers out there working for the forces of evil.
Ever been in a situation with someone who does what you do, perhaps not as well, but TALKS IT UP?
Ever had an idea in front of someone and watched them take ownership of it and adopt it as their own?
Ever found yourself working with someone who takes all the credit, glory and fame, when you did all the work?
They are probably wearing SUPERMAN pants.
We find that visualising them IN their SUPERMAN pants helps to diminish them.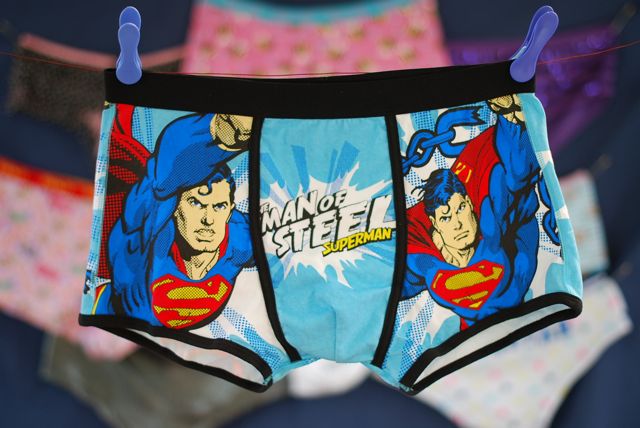 Work out your strategy for protecting yourself from the wearers of Superman pants.
And NEVER take off your superstar knickers!